Happy Saturday! i'm running late this morning having woken up at 10. YES 10 is late for me since i am an early bird, i LOVE mornings and when i wake up around 7 i have a full day to enjoy. at the moment i am listening to
This American Life
a story about urban legends. i have a long day ahead preparing for a photo-shoot tomorrow with the lovely Steph, also cleaning house since Zoe will be coming home soon.
with that said as i began my morning (now afternoon) ritual reading my favorite blogs and Etsy store front shopping, i ran into some great vintage pieces from fellow
Etsy
vintage sellers. i can spend my whole day looking at vintage clothing! here's what i placed in my favorites...
that heel that bow..enough said...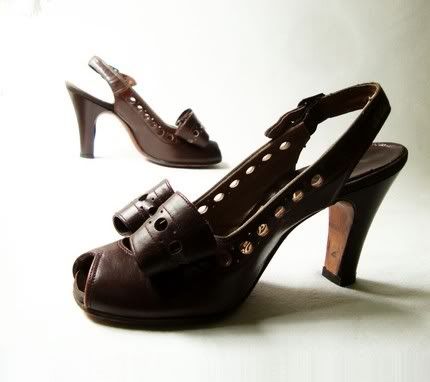 Starlet Vintage
the pleating on this dress is lovely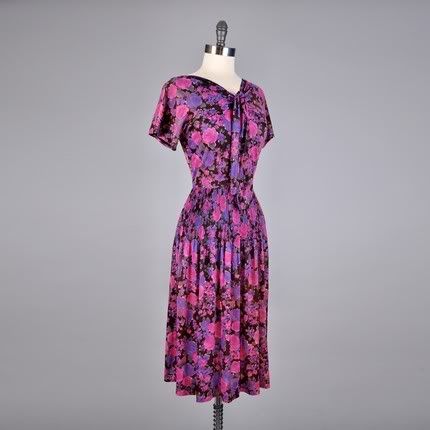 Prance And Swagger
i can never get enough of vintage sailor dress's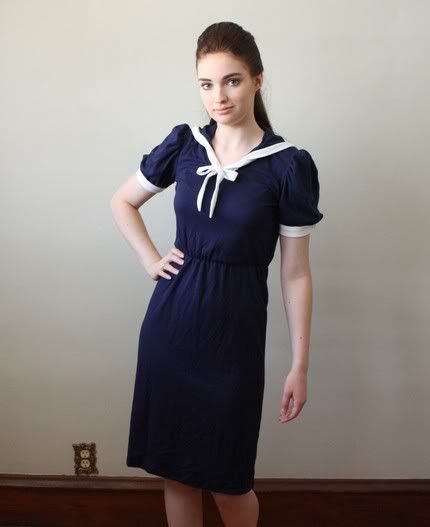 Thrush Vintage
a 2nd one from Thrush, i love the print and front pleating.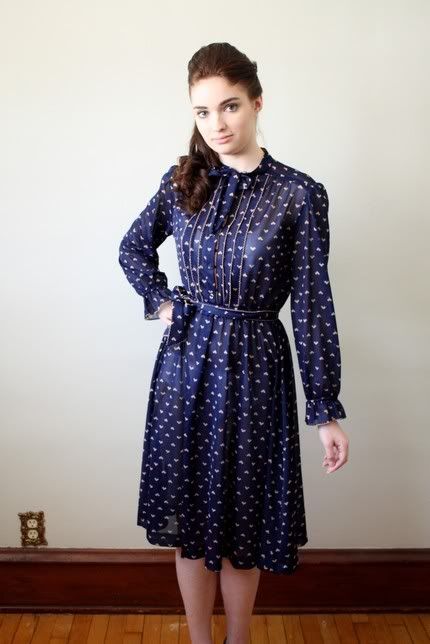 Thrush Vintage
a great alternative to the high heeled clog out now, they look so comfy..im still mulling these over..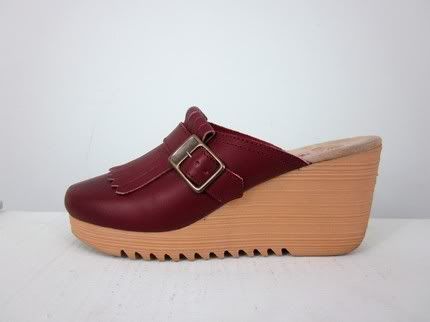 Sally Jane Vintage
now to work..wishing you all a lovely Saturday!
source note: all stores on etsy