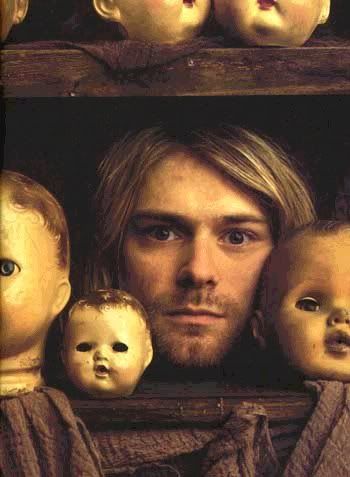 Happy Tuesday! so in tune with my grungy week of course my style crush had to be Kurt Cobain..i was talking to my friends Amy this weekend about growing up in the 90's, i was a teenager during that time and it brought back so many memories..i completely remember being exactly towards the end of 8th grade when the video for Teen Spirit played over and over and over again on MTV and i got hooked! i wasn't so much a fan of Nirvana ALTHOUGH i think they were great, but i loved the whole look of the scene especially Kurt Cobains eclectic granny/thrasher look in other words grungy..i wonder how that word came about?!

i like how he beat to his own drum and his use of vintage. his mohair sweaters, striped sweaters, cardigans combined with ripped or patched up jeans and his chucks...seems simple but he pulled it of well..i don't ever recall him wearing combat boots although i could be wrong...i would wear everything in his closet! it's sad how young he died but his memory does definitely live on..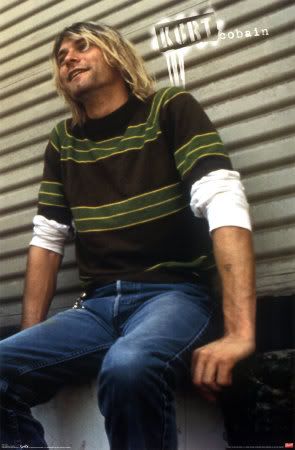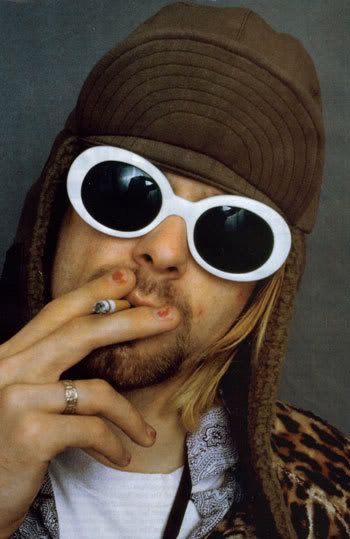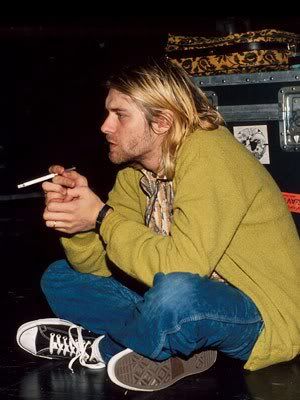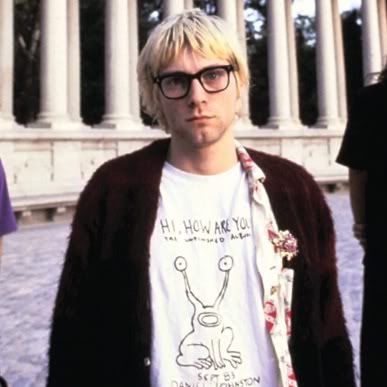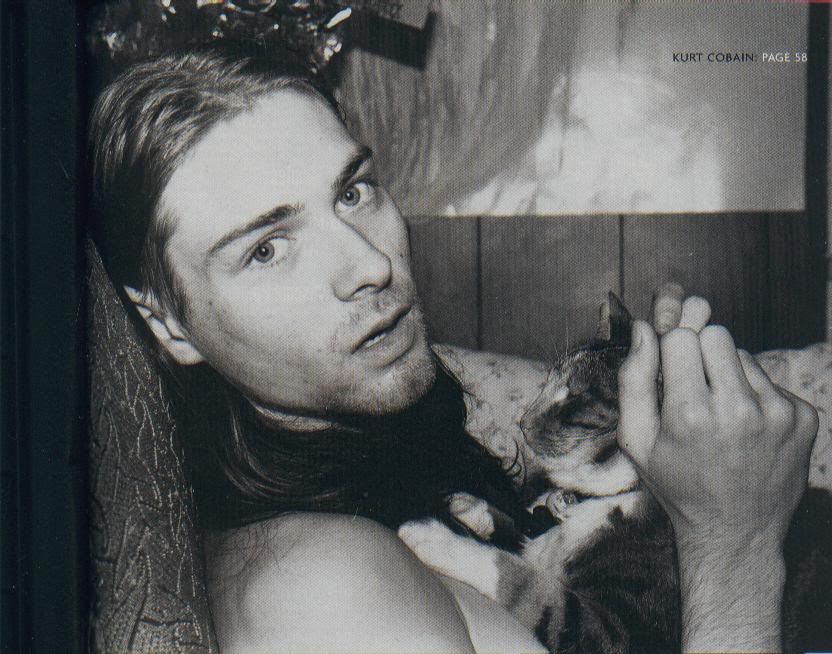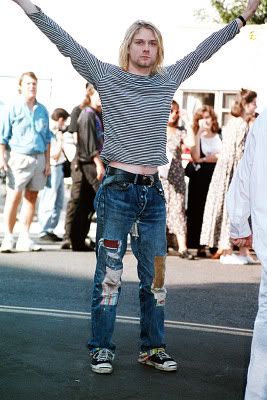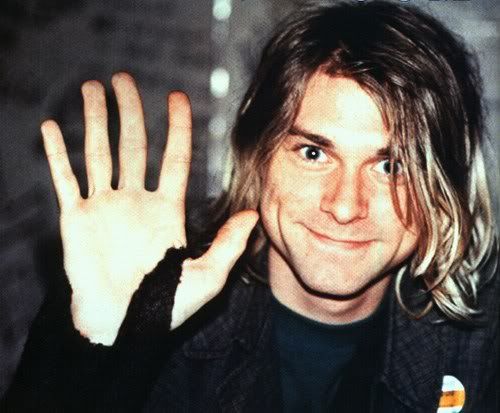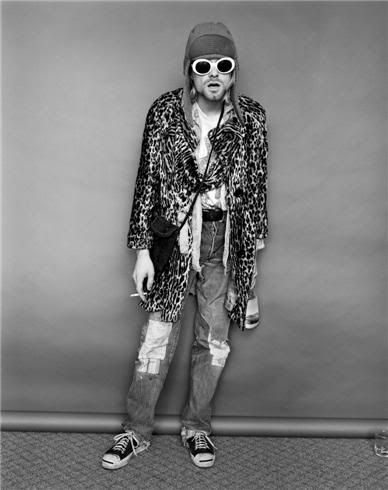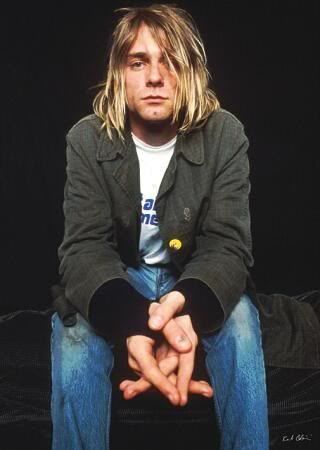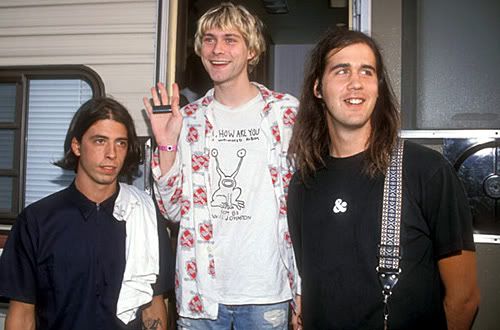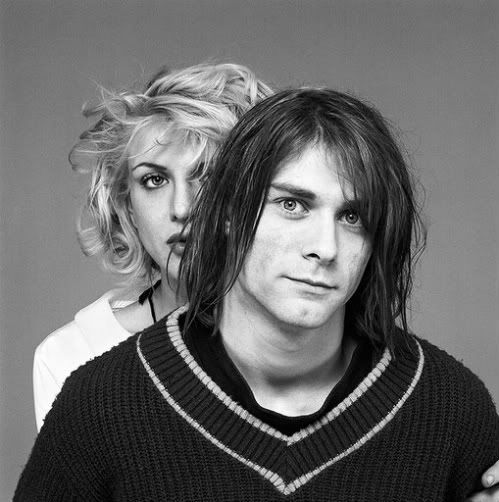 wishing you a good night!







source: google images, fanpop.com