i always look forward to chick night with my Zoe-miester on Friday nights..it's the night where it's all about me and her..no cell phones..no work..no distractions..now that i have an almost teenager on my hands (she turns 13 in October) i pray-fully hope these moments together are engraved in her mind and that the bond between us pulls us together instead of apart in these crazy developmental years..we do have so much fun together which is key and do lots of things together as well..

oh and on a side note i need to share with you gals the green tea clay mask we do..it smells like green tea because it is pure green tea clay and if you are familiar with what green tea does, which is flushes out toxins the mask does the same for the face..and it does it naturally which i LOVE..i dislike some of the chemical products out there although i use some periodically..but for a young girls face i hate slapping on all that stuff which can sometimes lead to more breaking out or dryness of the face..so i will have to share some natural ways which i myself have just discovered because i too suffer from not having the best skin..

now lets get to these week's movie which is Kramer vs Kramer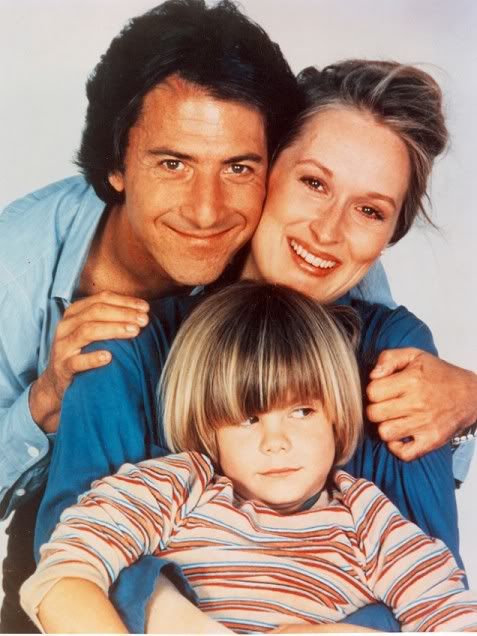 this is such a heartbreaking and warming film about divorce..it tells the story of a mom (Meryl Streep) whom walks out of the family because she feels she can't do it anymore and a dad (Dustin Hoffman) who for the first time is forced to be a good dad.

Justin Henry plays the kid who gives such a great performance..you'll recognize that he is the teenager brother in 16 Candles..John Hughes saw him in Kramer vs Kramer and that's how he chose him for the part..

the movie is well acted and both Meryl and Dustin won academy awards for it..the movie itself won best picture too..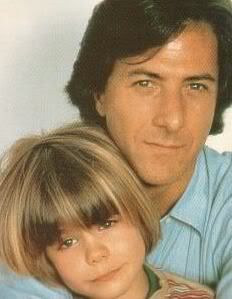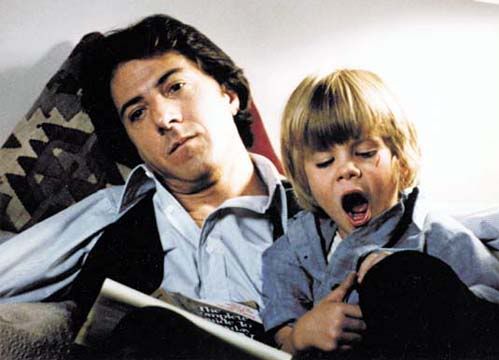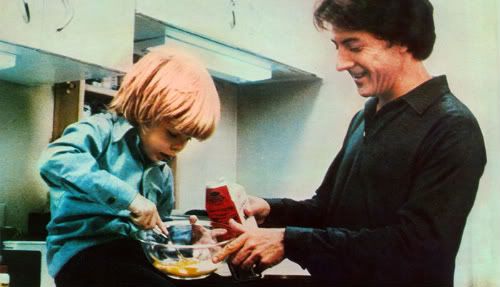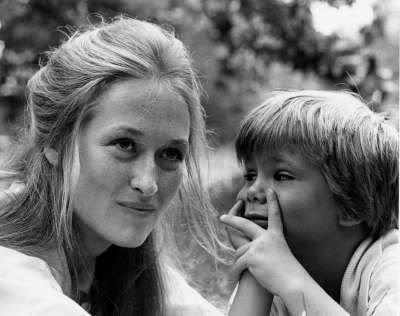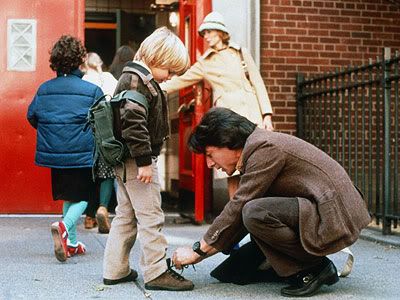 Meryl Streep is so gorgeous! and i loved the simplicity of her look in this film..the movie was filmed in 1979 and she is wearing great mens-wear inspired pieces that i would want in my closet..she makes it look effortless with her minimal makeup low pony tail, the white dress shirts, khakis, boots and trench coat you can see the transition of the late 70's to the 80's which were the years of the strong mens-wear influence..i was curious on which designers they used..i feel maybe Ralph Lauren..if you know send me a note..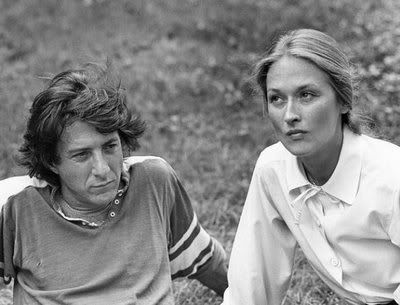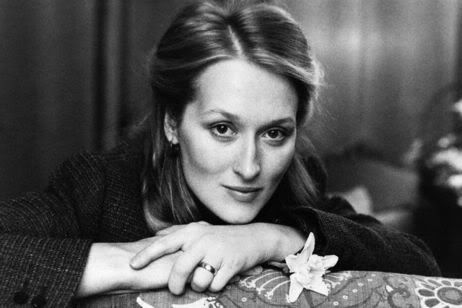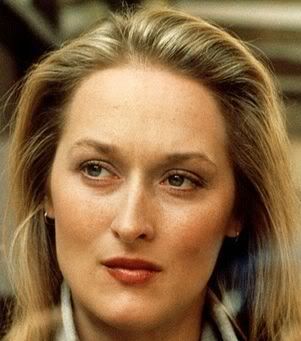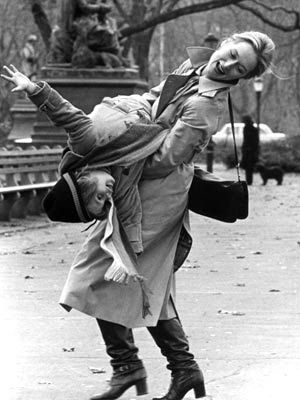 Zoe enjoyed this film lots..but it does have one seen for the eyes to be covered (brief nudity)..fyi..

i'm off to enjoy a weekend of blog surfing (catching up and discovering new ones) lots of re-vamping vintage which is always fun..sketching,updating the store and some shopping for Zo-licious..


hoping your having a great weekend

~bella