another round of my Esty favorites for the week...i am slowly decorating my home and a few post ago i posted some great finds from an estate..i am still searching which brings me to some items i'm eying on Etsy..


i found these adorable smelling sachets to put in the rest room from mireio


i really want this wall clock..i really love the colors and the eyes on the owls..I WANT THIS from happy day vintage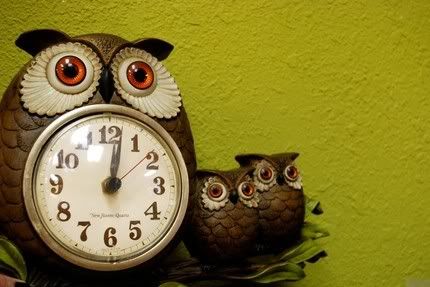 i think these would be great for storage or even to use for my next trip..these would definitely stand out from the sea of black suit cases in the airport! happy day vintage


i ran into this d.i.y. 70's candle maker ADORABLE..looks like allot of fun violets and grace


how cute is this mod big eyed boys print..hard to find in thrift stores shop 66


although these are canisters for the kitchen i think these would be great to store buttons or thread bobbins etc..The Cottage Cheese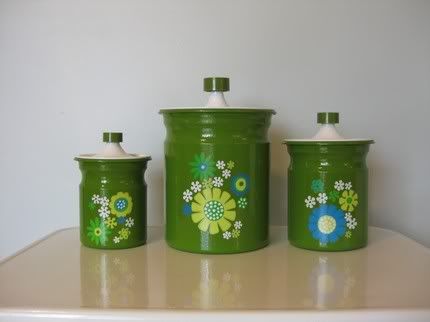 i love this embroidered basket for bobbins, the colors is what caught my eye yesstreen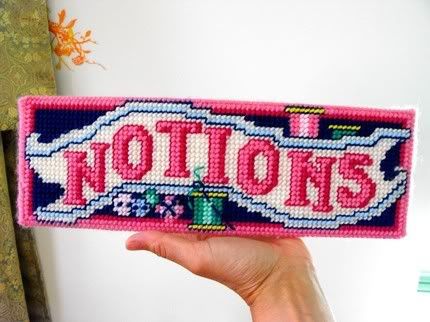 owl desk set Vintage Fun land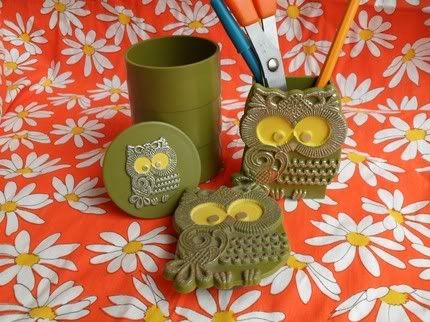 i had a black iron butterfly magazine rack that i've had for 12 years..it's finally succumbed to it's death after much abuse..love this bright yellow one..would fit right in my living room with my matching yellow chair Fish bone Deco


lastly my dream couch..more yellow..i love color and ideally i love this living room and the paintings on the wall..good inspiration..the teal walls are also great..to bad i don't have the $650 to spend right now! the vintage supply co


more updates this week for bella vintage..finally got my domain name done and business license..growing the business a long process..


have a great Friday!
~bella