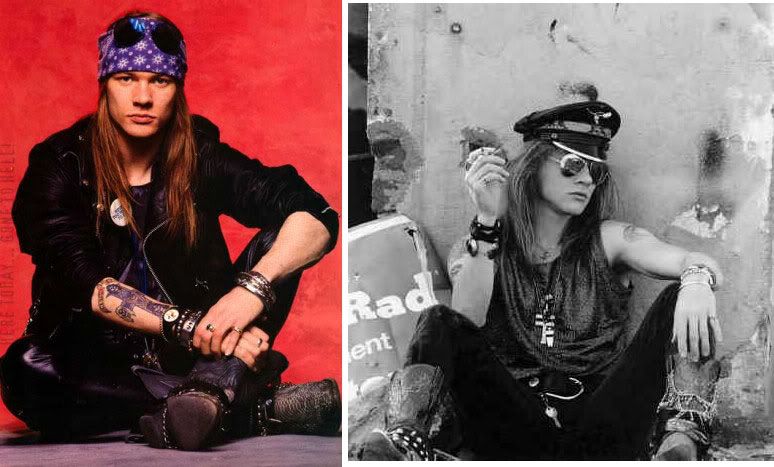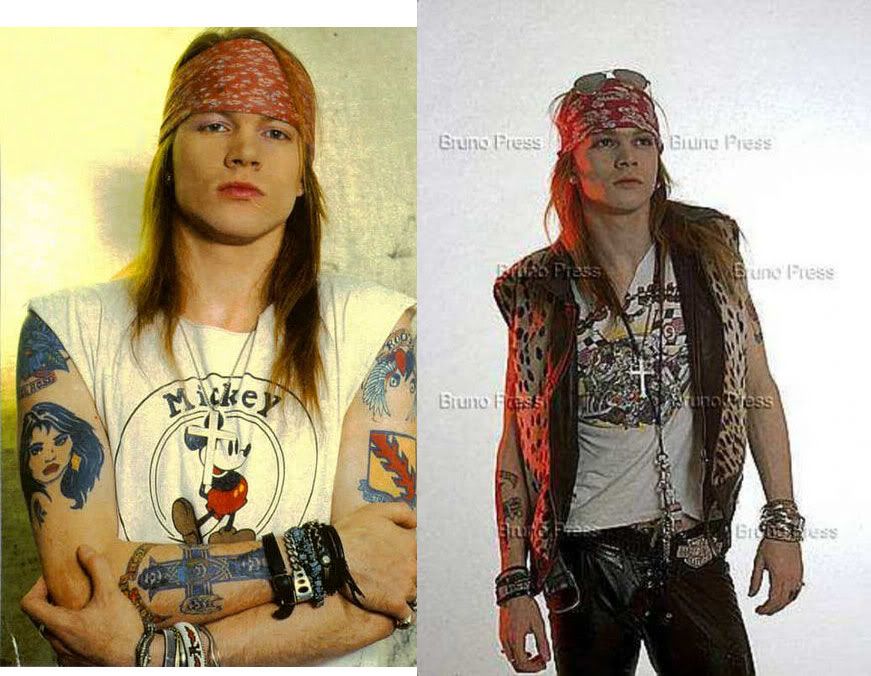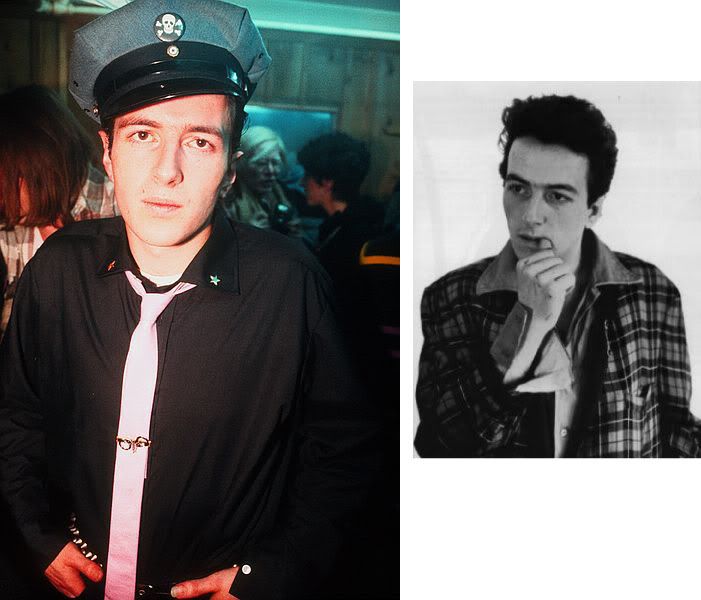 right now some of my biggest influence's when it comes to style are the two guys above. so much of what we see right now, especially when it comes to the 90's revival both in the fashion world and in the world of vintage ebay'rs were worn best by these two men. the bandannas which have been around for a couple of years have been on some of the popular unmentioned young hollywood's heads; along with scarf's, ripped jeans, leggings, aviator sun glasses and patent leather tights that Mr. Axl Rose made his style staple. i really like how he combined these things and made it work, especially for the late 1980's and early 90's, when very few people could pull it of (especially those not in the world of rock).


now Mr. Joe Strummer was one of the quintessential DIY men and much of the DIY projects i have in mind are heavily influenced by him. i take my some of my style Q from him, being that he was such a chameleon of change and every couple of years he was changing his style and trying new things, complete with change of hair cuts and styles. i love all the stenciling he did on shirts and all the dirtying up of clothes and his own quirky combinations he wore. he was doing this in the 1970's along with other music pioneers but he was great at it! i don't get tired seeing all of his old photos and i basically wanting everything he wore!


i sometimes forget how much men influence women's style in a very dominated women fashion market, but i realized how much we dress like them and how much we have used them to make our own style and new designs as well. oh and boyfriend jeans and tee's are the best!


pictures: fanpix.net